Profound Skin Tightening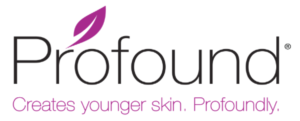 Genetics, the natural course of aging, and sun damage can cause changes in skin tone and elasticity. These concerns are sometimes best treated using non-surgical techniques that can lift, rejuvenate, and firm the face, neck, and jawline without leaving scars or requiring significant downtime. Dr. A. John Vartanian, a top facial plastic surgeon in Glendale, offers an innovative solution in Profound therapy, which may be able to help you see firmer, more youthful-looking skin without the need for a facelift.
What Is Profound Skin Treatment?
Profound uses a combination of proven techniques to stimulate collagen, elastin, and hyaluronic acid production in the treated area. Blending heat, micro-needling, and radiofrequency energy, Profound encourages natural wound healing by the body, which can lift, smooth, firm, and rejuvenate the face, neck, chin, and jawline with minimal downtime.
Who Is a Good Candidate for Profound Treatment?
Most patients who are in good general health and have reasonable expectations for the outcome can be considered candidates for treatment. However, while Profound can work on many skin tones and types, it's not suitable for everyone. Dr. Vartanian will review your needs, discuss your cosmetic goals, and develop a customized treatment plan that can optimize your results. In some cases, this may mean recommending another approach. Your safety, comfort, and outcome are our highest priorities.
What Are the Benefits of Profound Treatment?
Profound therapy can achieve a wide range of improvements in the appearance of common signs of aging, including:
Increased collagen, elastin, and hyaluronic acid
Smoother skin, fewer wrinkles, and improved skin tone
Firmer, more beautifully contoured skin in areas of mild to moderate laxity
Greater radiance and luminosity
What Should I Expect During Profound Treatment?
A topical anesthetic will be applied to enhance your comfort before beginning treatment. The Profound device also utilizes a cooling plate to ensure your experience is as pain-free as possible. The handheld device will be drawn across the skin, delivering controlled bursts of radiofrequency energy into the targeted area. At the same time, the tiny micro-needles will create channels in the deeper dermal (skin) layers to prompt the body to send healing factors to the area. As a result, increases in collagen, elastin, and hyaluronic acid should develop, restoring a youthful look and feel to your skin.
When Will I See Results After Profound Treatment?
After treatment, you can expect some redness, swelling (which may look like small bumps or bee stings), and bruising in the targeted area, all of which should subside in the next three to five days. Within a few weeks, you should begin to see improved radiance and skin quality, with additional benefits developing over the next month or two. Many patients can achieve significant benefits from a single session, while others prefer to receive a follow-up session or have regular maintenance treatments each year. Dr. Vartanian will discuss the best approach for your needs and goals at your initial consultation.
How Much Does Profound Treatment Cost?
The price of Profound treatment depends on the complexity of your cosmetic program. We will provide a detailed overview of your cost at your consultation to keep you fully informed. If you have any questions, we are happy to answer them. We want you to feel comfortable and confident about every stage of the process.
Ready to find out if Profound is right for you? Schedule a consultation with Dr. Vartanian to discover if this revolutionary non-surgical lifting therapy can help you look and feel your best at any age.